Cadent Gas - Document Production
Our team got their teeth stuck into a 250-page brochure for Cadent Gas. This is one of a few manuals we have the pleasure of working on.
Odins Beard Care Social Media Artwork
Following our consultation with the Odins Beard Care team, we created some Viking themed social media artwork to stop the scroll! We wish we had a beard in our team that is worthy of such great products.
Propelify Logo
Our creative juices were flowing, for Propelify and the results look fantastic. Propelify is a marketing agency that wanted to stand out from the crowd. This strong font and colour choices make the brand pop!
LinkedIn Support
The Dark Cherry Creative team was pleased to help Aqua Resource Solutions create and optimise a new LinkedIn page to support its business growth.
E-Commerce Website
Prints With Personality were on a pay monthly website service and were tired of paying increasing fees. They contacted Dark Cherry Creative to build a bespoke e-commerce website that would remove the monthly payments and deliver the experience they desired for their clients. We also helped them with website features and back-end functionality. This website has several payment methods integrated. Please take a look via the link below.
Social Media
Our client Prints with Personality wanted support with their social media and website promotions. We designed and implemented a social media and website marketing campaign to help them promote their products for Mother's Day.
Website Project
The team at Bizen contacted Dark Cherry Creative to help them deliver an eye-catching and informative website that would help them stand out from the competition. This website is full of information for its visitors to browse.
E-Commerce Website
Hopkinson Cycles are an online bike parts store looking to reduce their eBay fees and overall costs. We have delivered a bespoke e-commerce website that allows customers to easily browse all their products and make a purchase with all the popular payment options they expect.
Flyers
Our client L&M Electrical Solutions, contacted us to help them grow their local brand awareness. We designed an impactful flyer that promoted their services and recently formed partnerships with Electric vehicle chargers for both home and work charging solutions.
Social Media
Our clients, L&M Electrical Solutions, wanted to keep their brand's consistency looking and feeling the same in their offline marketing and online presence. We designed the guys ten social media posts to help them achieve their uniform look.
Logo
Musik My way offer musical instrument tuition all over the UK and contacted Dark Cherry Creative for a Logo design that would help them grow as a business and adapt more instruments to their lessons.
Logo
Suzies Deeds were looking to give their brand a refresh before starting with a whole range of changes to their image and services. The Dark Cherry Creative team delivered a logo that will grow with the company as they move forward with their business objectives.
Bespoke Website
Suzies Deeds are a Sheffield-based cleaning company offering a wide range of services to various sectors and businesses around the South Yorkshire area. They asked our team to deliver a website packed with Personality and showcase their services and accreditations in the industry. This website has a few stand-out features, and we would love you to visit via the link below.
Logo
Design Hub had an idea in mind but wanted our team to add our creative flair to it. The result is a very bright and appealing logo. The logo is inspired by the way Design Hub work to pull resources together.
Logo Design
We were instructed to design a logo that would easily transition into an animation. Our client approved the concept. The animation and logo now sit proudly across a variety of online media.
Logo
Our team worked closely with Refresh IT on a rebrand of their company. They wanted to give the clear message of being an IT support team while also delivering a modern and sophisticated image.
Newsletter
This annual newsletter had a visual makeover to better represent the existing company branding. This was designed to be reusable for future years by the client.
Bespoke Website
We loved working with Social Jems on this project for their social media business. This lightening-fast loading website is built on the React framework and designed to get across the fun personality of the staff.
Offline Marketing
We worked with Serenita on their promotional flyers and leaflets, as well as doing their new branding. Serenita are a new holistic therapy start up.
Branded Documents
Creation of standard documents based around company palette and brand guidelines
Competition Website
Bespoke competition functionality with sector specific payment integration. Our launch strategy is aimed at rapid growth of this new company.
Custom Website
Bespoke website with ServiceM8 integration, designed to maximise customer interaction and engagement.
Bespoke Website
SEO optimised bespoke website for Yorkshire-based hypnotherapists
Website
A project that allows Kemp Couriers to automate enquiries over their website and reduce time consuming phone calls.
Logo
A logo for Construction Dynamics, a local construction company that required a full branding refresh. We look forward working further with this customer.
Branding
Stoneham Therapy received a full branding package, this included the logo, stationery and assorted image assets.
Stationery
Branding and a full complement of stationery for Stone Hamlets letting company.
Branding
Barks & Parks are, as the name suggests, a dog walking outfit that required some distinctive branding to get their business off the ground.
Logo
New logo, branding and business cards for DB Electrical, a Yorkshire based electrical contractor. The vibrant branding translated especially well in print.
Logo
New bespoke branding for Yorkshire based building contractors CPS Yorkshire, design delivered in 24 hours using our express service.
Logo
Our team followed helped create a modern country feel logo for a new start-up business selling homeware and gifts
Bag & Logo
World Three Zero is a non-profit organisation looking to improve the world we live in for the better and asked our team to design a logo that would show their ambitions
Merchandise Concepts
Our team created a concept board for our client Top Spec to help with future merchandising purchases.
Logo & Stationery
Dark Cherry provided Stat Dose with a logo, business cards, and pullup banner to promote their services and training events.
Social
Stat Dose instructed Dark Cherry Creative to create a suite of social media posts to tie in with their new website and branding.
Logo
SPA Electrical came to Dark Cherry Creative for a rebrand of their old and tired logo.
Logo & Stationery
Smart City Constructors asked our team to help them stand out from the crowd with a new logo and stationery bundle.
Branding
Shearon Décor requested new business cards and a letterhead to match their branding and logo design supplied by Dark Cherry Creative
Social Media
An established computer shop based in Sheffield wanted to build a social media presence for their brand and asked our team to create and manage all social media channels, to gain followers and deliver regular news and product updates.
Logo and Box Insert
Post Box Brownies is a start-up business that required a traditional style logo and ingredients/selection card to go in each delicious box of goodies.
Logo
Mallin and Son were having a rebrand and asked Dark Cherry Creative to deliver a specific request for their new logo design.
Logo and Flyer
LDW needed a professional logo design that would help them stand out from their competition and a flyer that would help grow their local customer base.
Website
GR Wymer Plastering and rendering contacted us to build a website that would deliver a robust online presence and attract new clients.
Logo
Our client requested a logo to show what their service will deliver. It is a transparent three-stage process of helping to lower carbon and bills. 
Logo
Another rebrand request for our team, DRL wanted to incorporate all the animals they stocked supplies and feed for.
Bespoke Website
CJL Joinery are a domestic and commercial joinery business based in Ossett. Their website is designed to help grow their business and reach new clients.
Website
Bespoke designed responsive website for DMC Joinery. This website has been designed to be extremely fast to load and great for mobile visitors.
Logo, Business Cards, Van Design
DMC Joinery is a Wakefield-based company that was rebranding and looking to freshen up their business cards and van artwork.
Logo and Stickers
Blush Beauty Clinic contacted Dark Cherry Creative to deliver a new logo and thank you stickers.
Social Media
Our team was asked to design and supply a social media bundle to bring our clients new offline branding to their social media presence.
Offline Marketing
Gift vouchers and new pricing lists were designed and printed for a beauty salon based in Chapeltown Sheffield.
Website
Our team was thrilled to be confirmed as the Digital Partners for the 2019/20 season, and we are excited to continue helping out with the club's website.
Offline
The well-supported family club is where a few of Dark Cherry Creatives team members enjoy a football match and meet up with friends and fellow supporters.
Website
Auto Utility is a web based concept and feasibility design cost modelling solution for gas and water pipelines. We delivered a bespoke designed website solution to support this ground-breaking new BIM tool. This is designed with distinctive calls to action in place with a view to getting potential clients on board with new system.
Social Media
Aqua Consultants were also looking for an agency to support them with their product launches and global social media presence. We have supplied a wide variety of social assets and support and continue to do so.
Logo Design
Dark Cherry Creative has supplied various logos to Aqua Consultants over the duration of our working relationship. These logos support the growth and launch of internal software and engineering software that is used worldwide.
Brochures
The team at Aqua Consultants often deliver projects and products to their clients via printed stationery, and Dark Cherry has had the pleasure to bring a new look and feel to the company's presentations and informative pieces.
Social Animation
A promotional animation designed for social media use. This was a promotional advert placement for 6 months free health and safety advice, designed to boost engagement and generate new business for OJ Safety.
Stationery
Dark Cherry Creative also delivered some new business cards, flyers and letterheads to TPH Autos to keep their new stationery consistent with their new company logo. The results were fantastic and very well received.
Website
TPH Autos were ready to evolve their existing logo and strengthen their brand presence. Dark Cherry Creative achieved this by keeping to existing and recognisable colours to the brand and delivered a very professional unique logo.
absolutely amazing
"These guys were absolutely amazing when it came to setting up my new business. From designing my perfect logo to all the free advice and help they gave me along the way. They have provided a professional logo, business cards and stickers so far and would go to them for any of my business needs."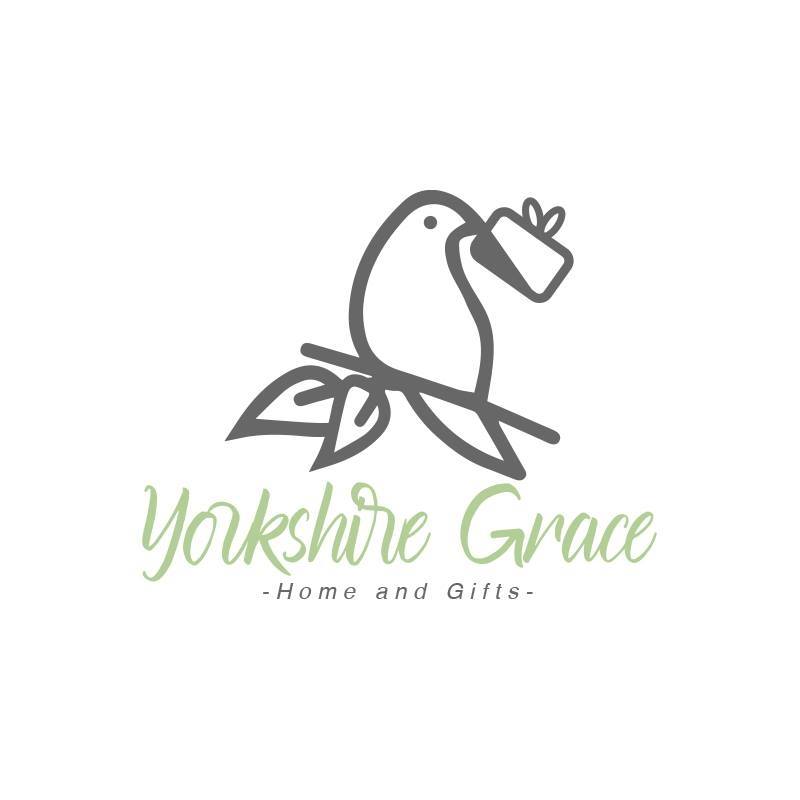 Martine CrowcroftYorkshire Grace
enjoyed working with the team
"Excellent service! Really enjoyed working with the team and also the outcome of the work highly recommended!"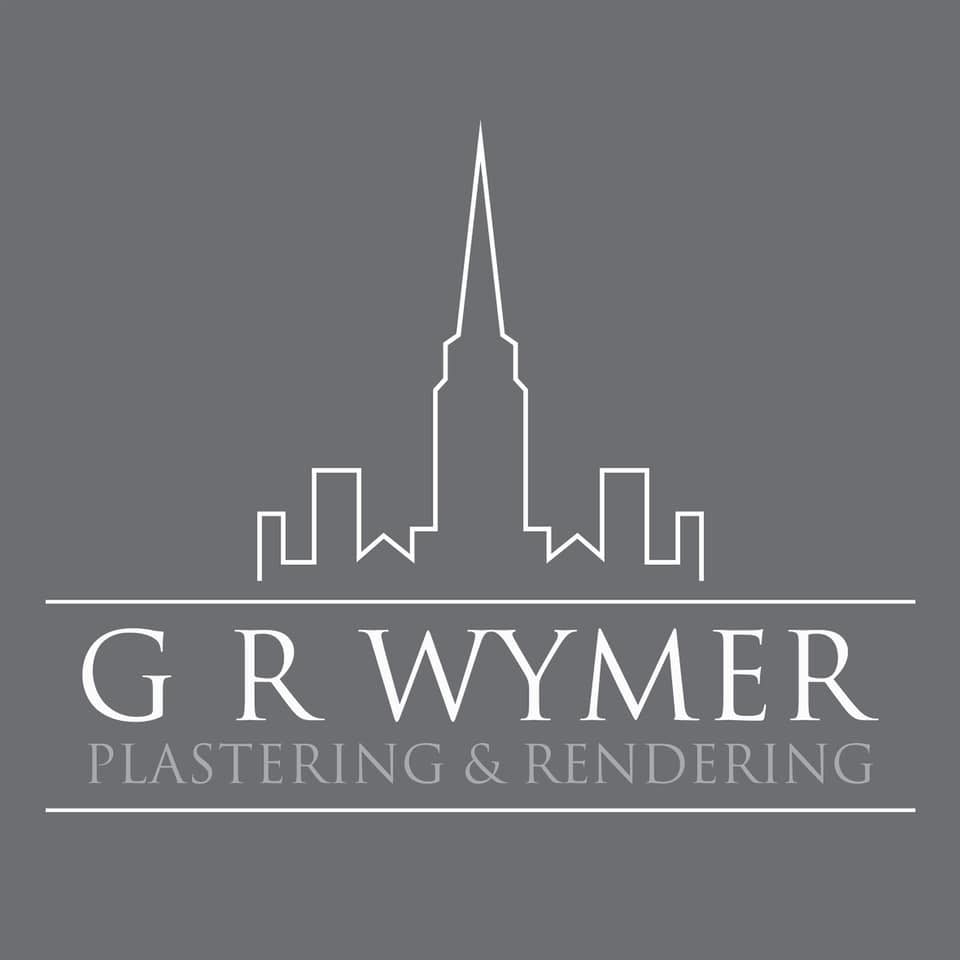 Gary WymerGR Wymer Plastering and Rendering
these guys are the best in their field
"Fantastic company to work with. With so much choice available, these guys are the best in their field. Excellent customer service. They spent time ensuring I had the correct products for my business. The pull up banner I have ordered, superb quality. The design work is excellent. They are now working on my new web site too. extremely happy customer. highly recommended 10/10."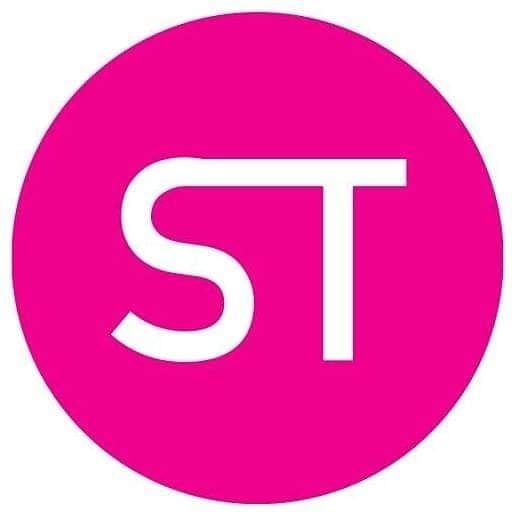 Nikkie French Sweet Temptation Cakes
over the moon
"So Dark Cherry presented me with my website today, They called to my home address and gave me a full presentation and made sure I was 100% happy with my website. Absolutely over the moon, they have done my website, vehicle sign writing and also business cards and flyers as well as my garage signage."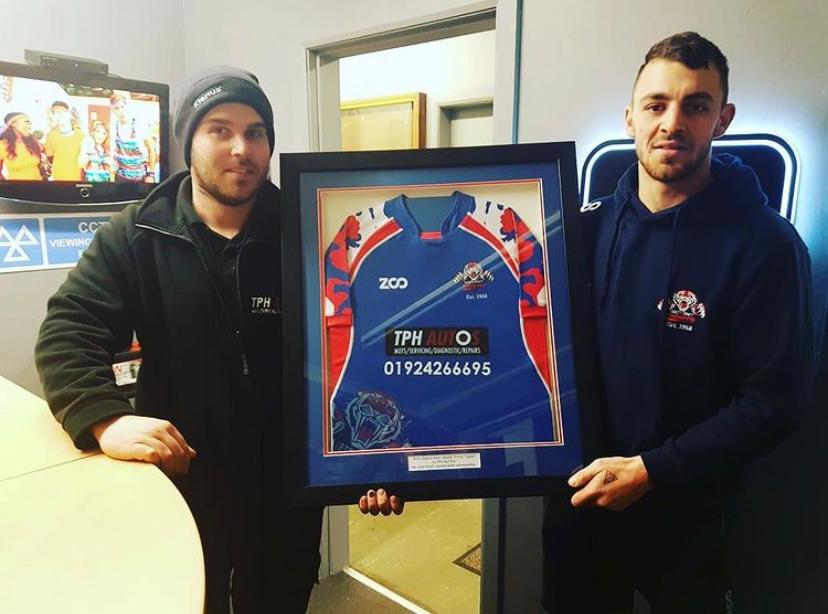 Tom HannanTPH Autos
exceeded our expectations
"Dark Cherry Creative has helped us set up a website to be proud of. They listened to our brief & produced a stunning website that is user friendly for us & our customers. It exceeded our expectations & we're so glad we choose Dark Cherry Creative."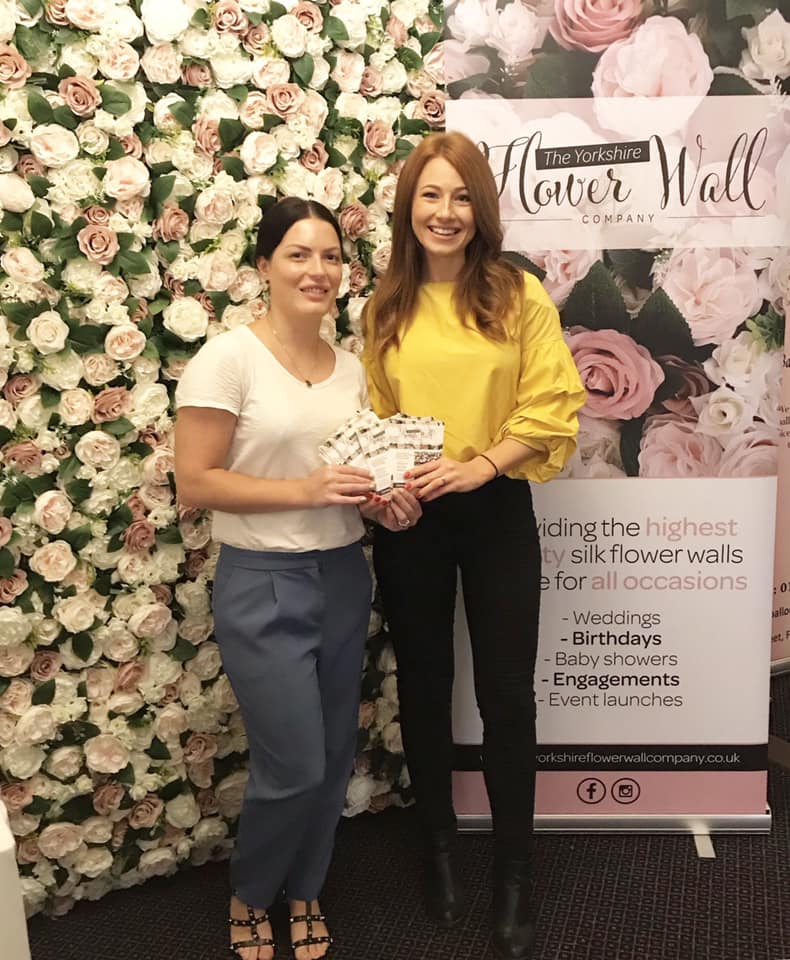 Louise & CassieThe Yorkshire Flower Wall Company
easily approachable
"Since we have started using Dark Cherry Creative we have had nothing but fantastic service. They are easily approachable with any queries and fast with their responses. All products we have had have always been top quality. We would highly recommend using them."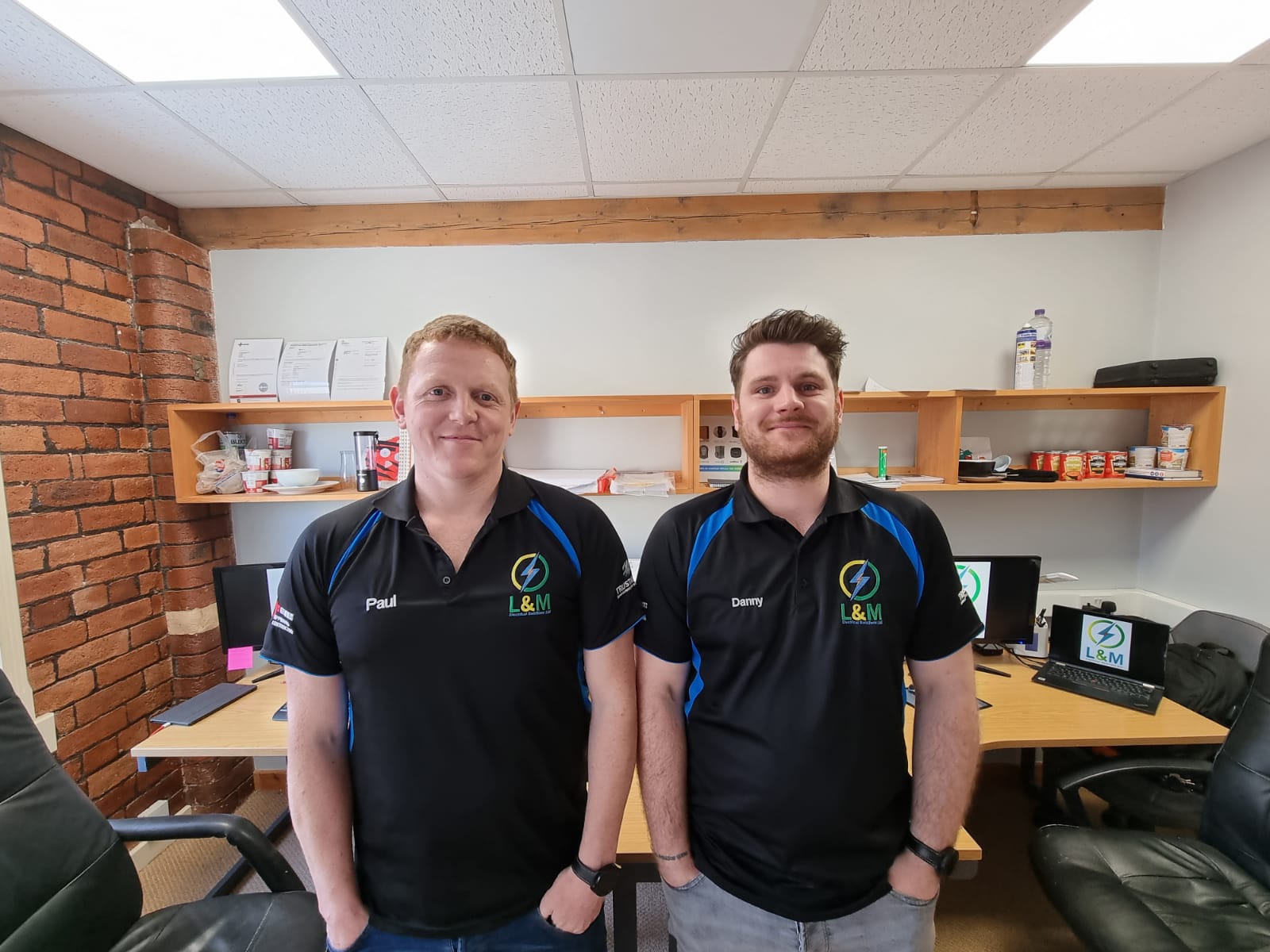 Paul & Dan L&M Electrical Solutions
amazing service from start to finish
"Great team and amazing service from start to finish! Absolutely over the moon with the final design which they created for our event styling company! And our branded t-shirts look fantastic! Can't wait to show them off! Would highly recommend and will certainly be using again."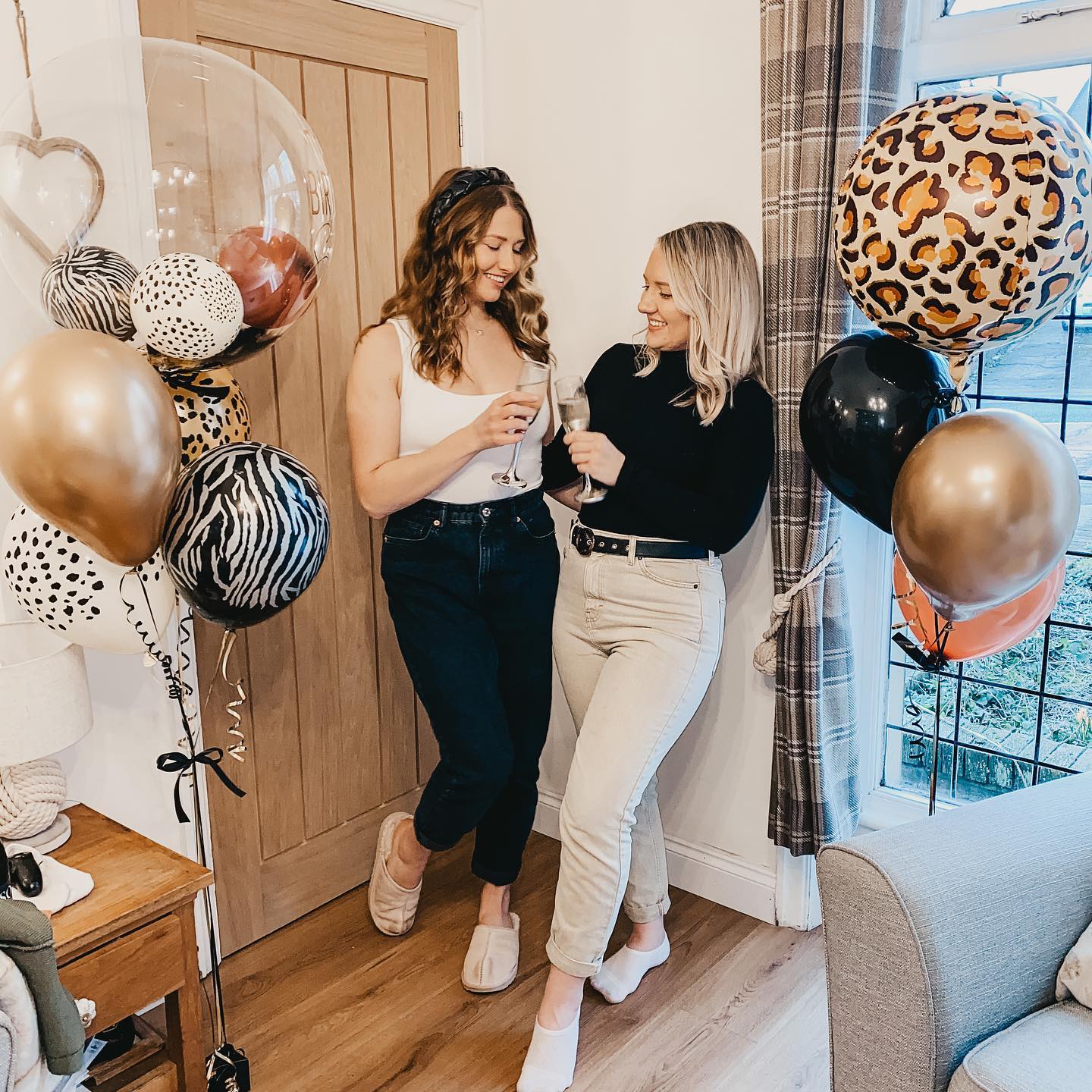 Carla and MaisieCamaiz Events
excellent piece of work
"Dark Cherry Creative have produced an excellent piece of work for our client. Our first experience of the company has been very much one of collaboration and support. A breath of fresh air from a marketing company."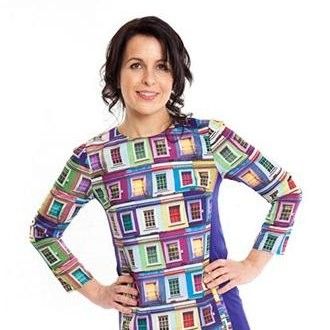 Ali GordonBLeisure
great standard and on time
"Redesigned and printed our office signs, business cards and vehicle sign writing. All delivered to great standard and on time at competitive price. Highly recommended."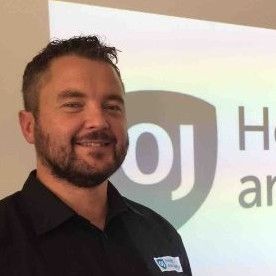 Neil Denning
really responsive with great quality
"In a short period of time James and Richard have delivered a really diverse range of creative services for us, including logo design, brochures and interactive documents - by the way the interactive documents have been awesome for engaging our clients, we have received great feedback on those from household names like Cadent Gas and Northern Gas Networks. The guys have been really responsive with great quality which is really quite rare in my experience of dealing with agencies. I would recommend to any of my friends who have small, medium or even big enterprises - you won't regret it! Thanks guys, keep up the excellent work!"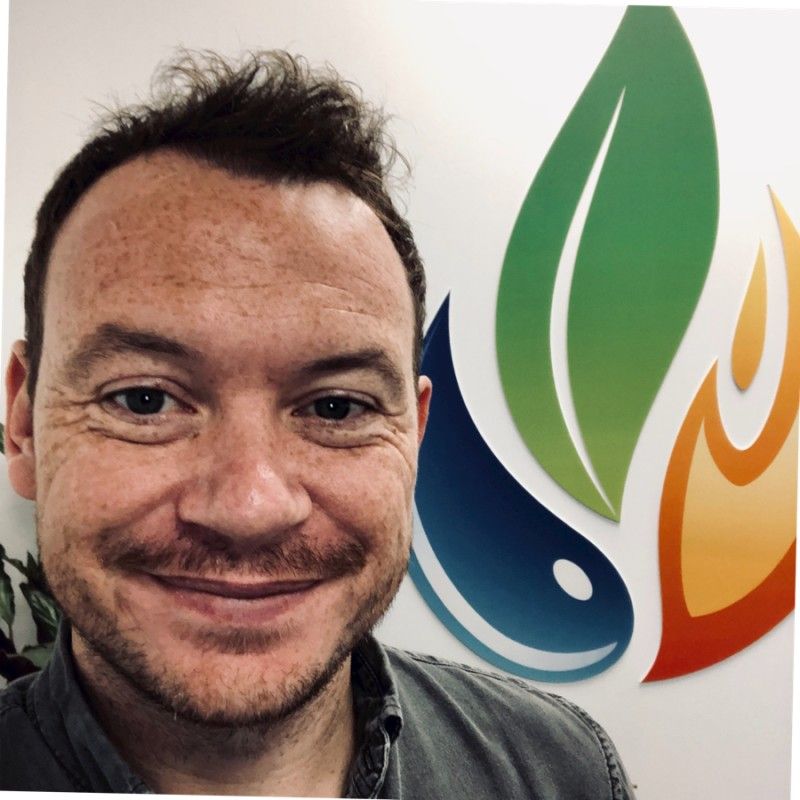 Paul MasseyAqua Consultants
attention to detail has been awesome
"Awesome service for my new company. Dark Cherry did logos, business cards, letterheads and email signatures. The attention to detail has been awesome. As well as listening to my preferences they have offered their professional marketing advice that's resulted in a fantastic result. I will be using again soon for a new website."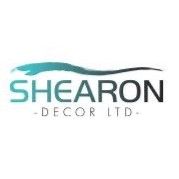 Dan ShearonShearon Decor
A Big thumbs up to the lovely people…
" A big thumbs up to the lovely people behind Dark Cherry Creative who have done a needed renew for our website along with fixing some issues, thank you very much, Charles and Richard, it was a pleasure working with you and hope to continue doing so in future!"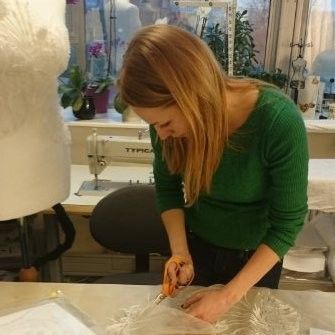 Lilia and SnezhanaFiniks London
We are so delighted with our new website
"100% percent delighted with our new website We are so delighted with our new website designed by Dark Cherry. Richard and Charles truly listened to how we wanted to come across and captured our personalities perfectly. The result... a site that really reflects who we are and what we are all about. Highly recommend them."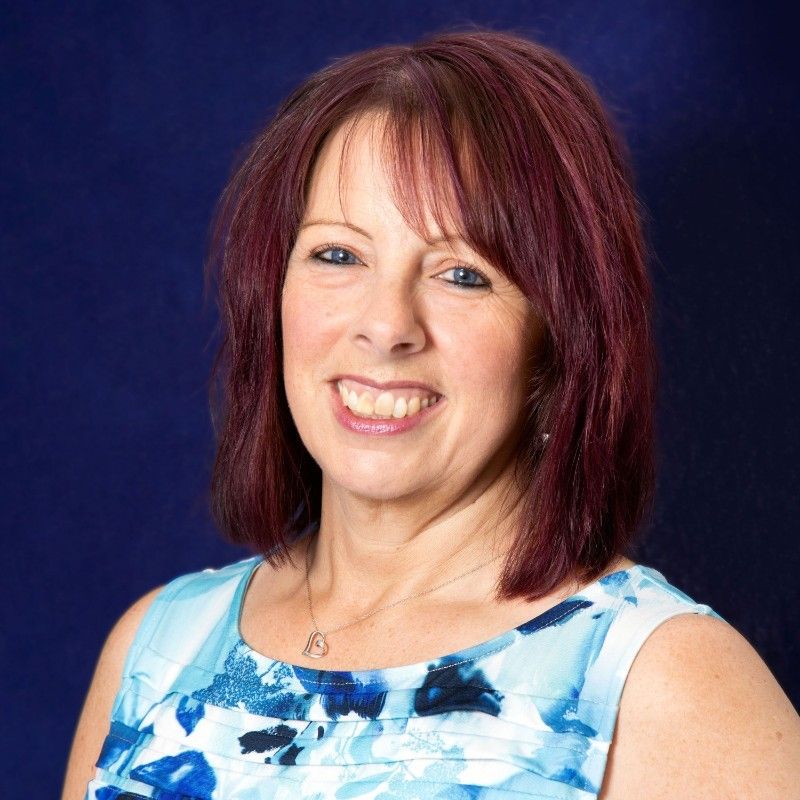 Alison MortimerAlRay Hypnotherapy
Really lovely team of people
" Really lovely team of people. Richard was a huge help regarding my social media. Really knowledgeable and full of great tips! I'd strongly suggest them for any of your social media or website needs"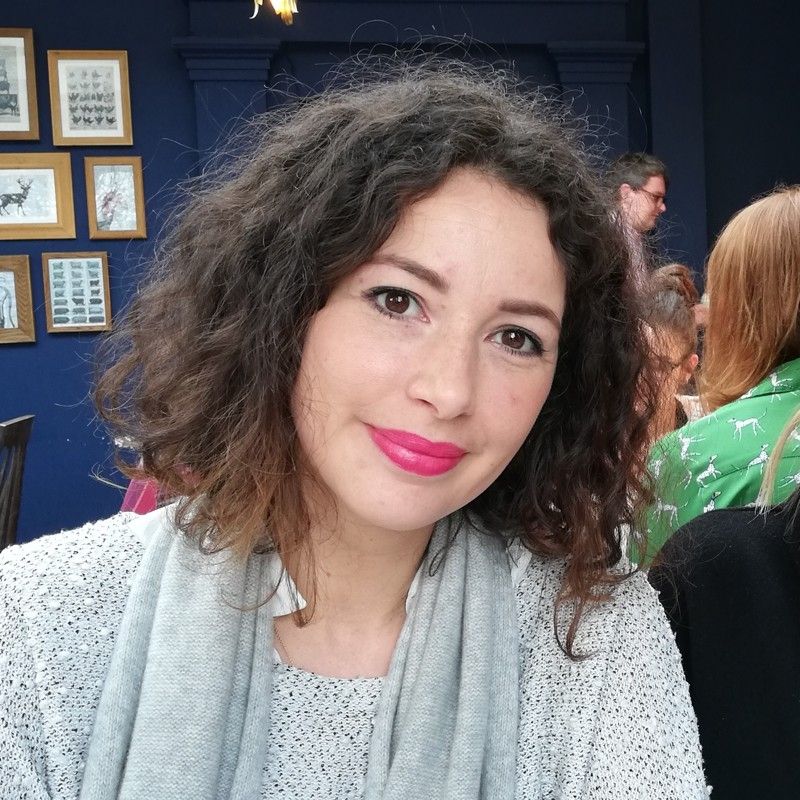 Poppy PillitteriPoppy Noble Interiors